Huawei P30 Pro features super wide angle, 5x optical zoom
Huawei P30 Pro features super-wide-angle, 5x optical zoom
Published : 27 Mar 2019, 18:43
Jagoroniya Desk
One year after launching the P20, Huawei has announced its new P-series high-end smartphone models: the P30 and P30 Pro.
As usual, the Chinese manufacturer is at the forefront of smartphone camera development and the P30 Pro in particular has some real innovation to offer in the camera department.
The top-of-the-line device comes with a triple-camera setup (Huawei calls it a quad-camera, counting the time-of-flight (ToF) sensor), covering a focal length range that has previously been unheard of on a smartphone. The primary camera features a 1/1.7 40MP quad sensor that puts out 10MP images.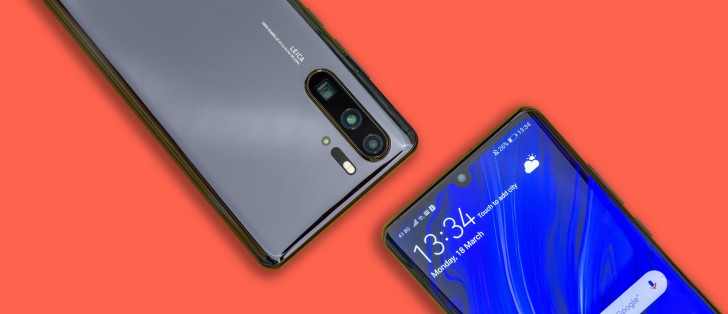 The optically stabilized lens comes with an 27mm-equivalent focal length and F1.6 aperture. If you want to go wider there is also a 20MP 16mm-equivalent super-wide-angle option but the P30 Pro's real highlight is the stabilized 5x (125mm-equivalent) periscope-style tele-camera with folded optics.
Huawei P30 Pro key camera specifications:
Triple-camera setup

Primary: 40MP, 1/1.7-inch quad sensor; F1.6 aperture, OIS, 27mm-equivalent

Tele: 8MP sensor, folded optics with F3.4 aperture, OIS, 125mm-equivalent

Super-wide: 20MP, F2.2 aperture, 16mm-equivalent

PDAF/Time-of-flight (ToF) autofocus

LED flash

32MP front camera, 26mm equivalent, F2 aperture, HDR video
Huawei P30 key camera specifications:
Triple-camera setup

Primary: 40MP, 1/1.7-inch quad sensor; F1.8 aperture, 27mm-equivalent

Tele: 8MP sensor, F2.4 aperture, OIS, 80mm-equivalent

Super-wide: 16MP sensor, F2.2-aperture, 16mm-equivalent

PDAF/Time-of-flight (ToF) autofocus

LED flash